What is birding ?
It is the simple enjoyment of watching free wild birds behaving naturally in response to their needs and events around them. Once one noticed a bird and seen and admire it's beauty the next questions would:
What is that ? Why it's behaving this way ?
Then you may makes a steps to buy a pair of binoculars to help to have a better view, a comprehensive fields-guides/reference books to help you with identifications.
Naturally a person may also opt to buy cameras or any optic related products to be able to capture some photographs of the birds.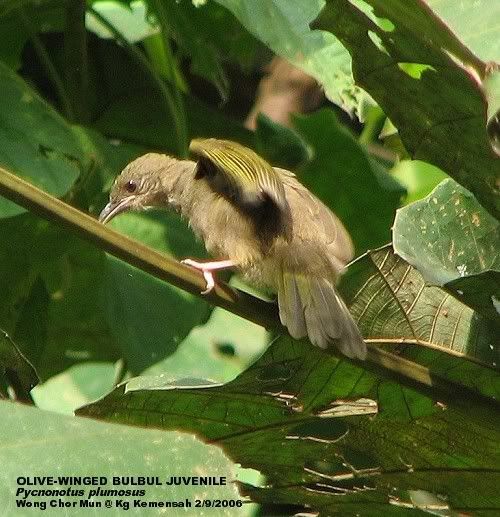 Why Birding ?
Often our interest in birds is stimulated by our senses that are inborn in us. Birds are everywhere sharing the same earth space with us. Birds are literally everywhere. Birds are
beautiful creatures.
If we just a bit observant you would realised that birds goes beyond crows, sparrow & rock pigeons.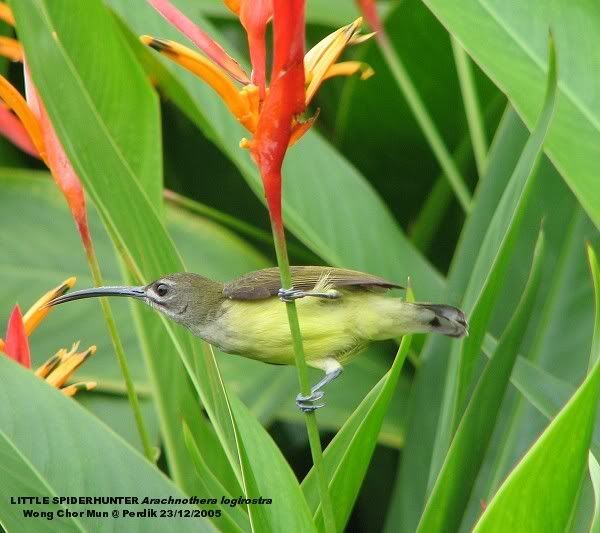 What is the benefits of birding ?
Craving to see more wild birds may leads you to walk outside to have a closer looking at some flowering tree, to get to the other side of an places that you have previously may have no reasons at all to visit to find out what is that beautiful bird that captures your heart. Walking can vary from a gentle stroll to a rugged hike depending on inclination and degree of fitness. You would then can become physically fitter through birding.
You can also become mentally and emotionally fitter through birding. Surely you wish to knows what birds have you met up or photograph. You then looks at some fieldguides, do your own research and ask some birders friends.
By watching them even the commonest kinds of birds we may get to know and can discover the solutions to some questions.
Now we do birdwatching to trace and track birds is another methods to measure our environment eg why vultures are lesser ? Why could not heard anymore birds chipping in the morning compare when I first shifted in ?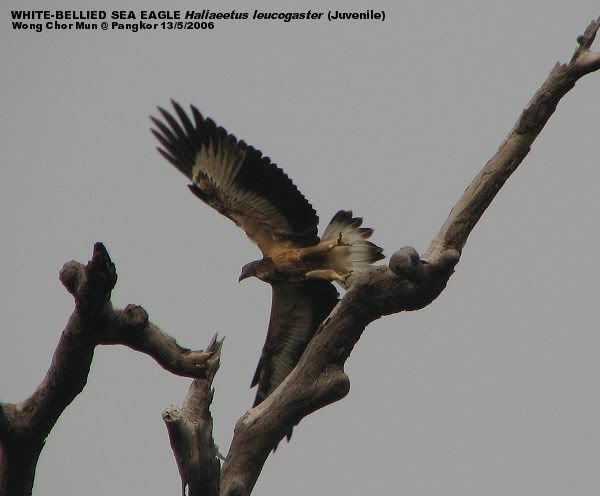 Who can do birding ?
Each one of us, no matter whatever our age, educational level, job or geographical location.
What is needed ?
You need to relax, be observant, looks around your surrounding, look out for movements at some parts of the trees and undergrowth srubs.

Patience because you may only have a very brief glimpse of the bird's tail and the rest part of it's body part are hidden behind some leaves.

A pair of alert ears to trace which directions of that melodious birds songs comes from.

Equipements that required eg camera, scopes, binoculars, field guides, paper and pens (sometimes you wish to draw then out )

Less movements when met up with birds that are relatively near.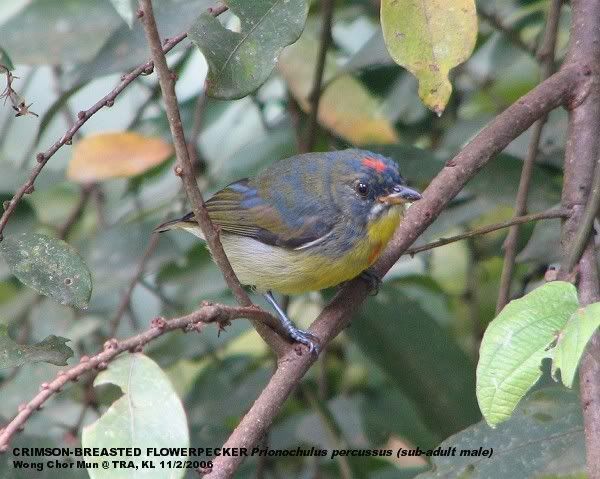 The Challeges you face
If you wish to photographs birds there would be no equipments that can makes sure you able to photograph every birds that stops by.
A 500mm lens and beyond would not enable you to photograph a bird that suddenly perched very near. A beautiful birds perched high up on the canopy a DSLR with whatever focal lens would feel quite frustrated. Digiscoping setup would enable ones to covers birds in a far distance, but due to it's huge magnification would required the models to have the least/no movements. To capture behaviour on how the birds do sun bathing, feeding, a digicam would perform better than a still pictures.
You may be thinking to be a little bit wiser to pack along all variants of equipments for a field trips to met up with a wild birds but at the end would ended up more frustrated. Birds normally stops a very few second.
Therefore it would be wise to understand and work within the constraints of your equipments if does birding with camera. A slow focus prosumer camera may also able you to have relatively good birds photographs.
What is your approach when do birding
Treat and respect the wildlife.

Imagine yourself being a birds. A group of peoples run towards you aiming at you from all directions with long and shorts camera lenses. They would react just likes us scared.

Armed with some basic knowledge about the species.. eg Owls have sensitive eyes. It would be rude to shine them with a strong torch. You may hurt their eyes unintentionally.

Respect their privacy moments. How do you react when a group of newscaster, reporters waiting at your doorstep from morning till nigh time.

eg. Never touch/handle their nest, touch their eggs, stand too long near the nest until the mother bird got scared and she flew away. Never chops away some branches to get a clear view of the nest. They may abandon the nest. The little unintentionally innocent act my cause unwanted disaster.

Birds songs, birds calls in tapes are meant for you to know and learn your birds well. Some bird researcher use it to attract birds out. They are given the task to carry out survey on the extinct species. We as amateur may not understand what is the limit to use it. Do ask yourself do you still have tomorrow for another next field trips.

If managed to photograph and see some species that are highly source for pets and exotic meats. The birds would appreciate that you help them to keeps it a secret of where you met up with them

seek proper permission to enter into private properties.

Respect your birding friends that are with you, if need a little more nearer distance from others do inform and seek their approval.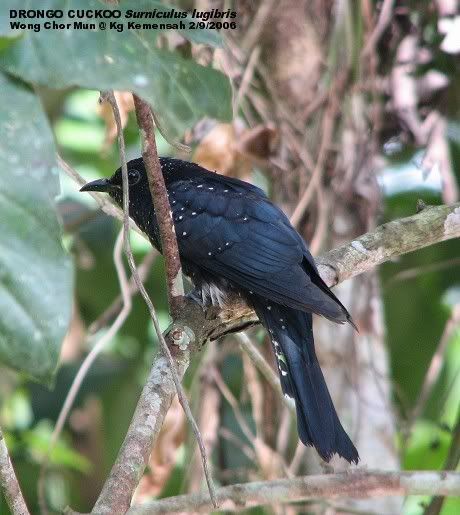 How to enjoy birding
Birding would be joyless if you do it alone.
Forms a small outing with at least 2 – 3 peoples. 5 is the best crowds. someone can helps to spots birds and looks out for danger. Too large a crowds you many not have a space to stand to have a good angle to enable you to have a looks at a same bird.
Can be done as a social activities join some associations eg MNS birding groups and some
friends who are PhotoMalaysia in Nature and Wildlife Forum
Can also be done as a families activities, these would knit your family relationship more closer.
Can share our your sightings and documents out the behaviours in some birds forums eg orientalbirdingpix, avianwatchasia.org, malaysianbirders, birders, Nature and Wildlife in PhotoMalaysia.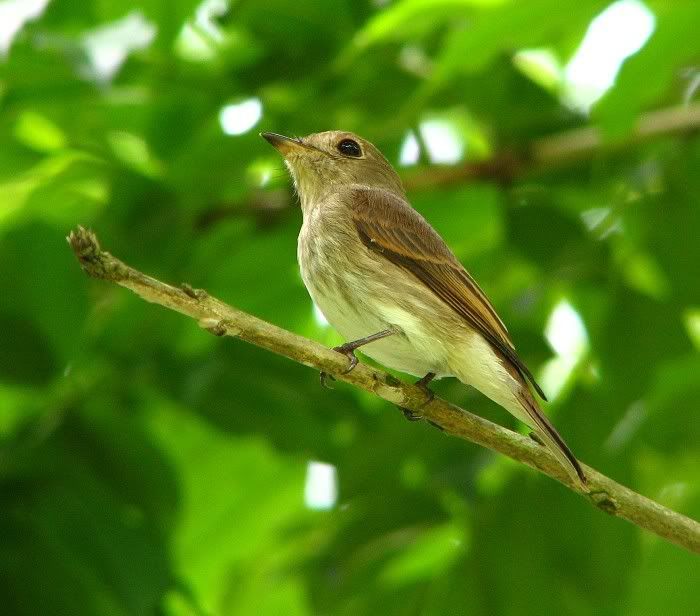 Notes to ponder
Although we may not realise it when we first start watching the birds around us, we are becoming environmentally aware. Birds are part of the ecological webs of natural habitats, and depend on plants and other animals for shelter, nest sites and food. Birds are also very visible, quite easily identified, and comprise a wide variety of species that reflect the broad range of their habitats and lifestyles. Because of this, birds are the best general environmental indicators. Bird movements and changes in numbers tell us about the health of natural systems and warn of dangers that could affect us as well.
These are some of the birds photos taken using a Canon S2 prosumer, with it's 1.5 teleconverter (My previous setup). Well it is not a must to own a DSLR with Long Lens to takes birds pictures.