Hey folks!
I would like to share my bicycle touring experience in Northern Peninsular Malaysia. The round trip was clocked-in at 231km (143miles) and the highlight was a trip to an archaeology museum where the remains of the "Perak Man" was found.
Here's a brief description:

Perak man is The oldest human skeleton found in Malaysia was in the state of Perak in Peninsular Malaysia. Its exact location is at Gua Gunung Runtuh, a cave of his final resting place situated in Bukit Kepala Gajah or Elephant's Head Hill in the Lenggong Valley of Ulu Perak. The skeleton was a male with a height of approximately 157 cm, aged 50s. It was discovered in 1991 and the skeleton has been dated to around 11,000 years old. In 2004, another skeleton was found at Gua Teluk Kelawar in Lenggong, Perak by a team of Universiti Sains Malaysia (USM) archaeologists. This time it is a 'Perak woman' of 148 cm in height and was believed to aged 40s.

The Perak Man dates to about 11,000 years before present, and is one of the most complete skeletons for this time period in this region.

He was buried in the fetal position, i.e. with legs tucked towards chest, his right arm touching shoulder and his left arm bent so that his hand would rest on his stomach. Besides that, they found deposits of animal bones at right shoulder, to his left and to his bottom, and deposits of stone tools around the body. They also did not find any other burials in the cave.
Okay, history lessons aside, here are some pictorial highlights of my more recent bicycling trip...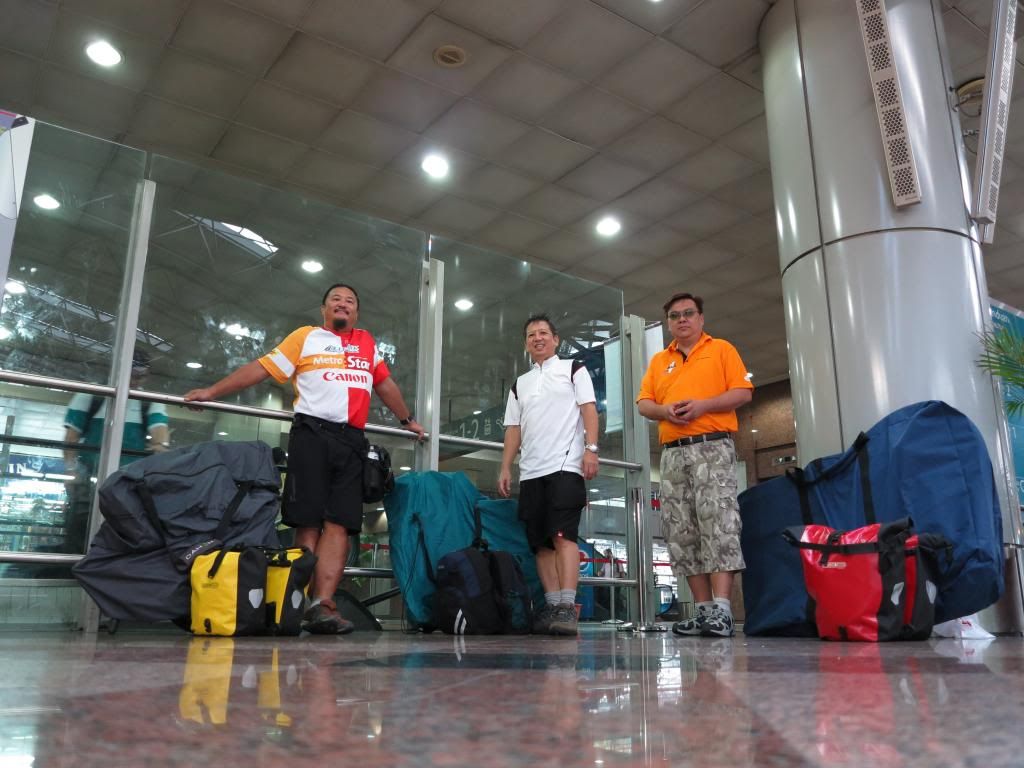 Waiting for our train ride to Ipoh, the staging point of our ride..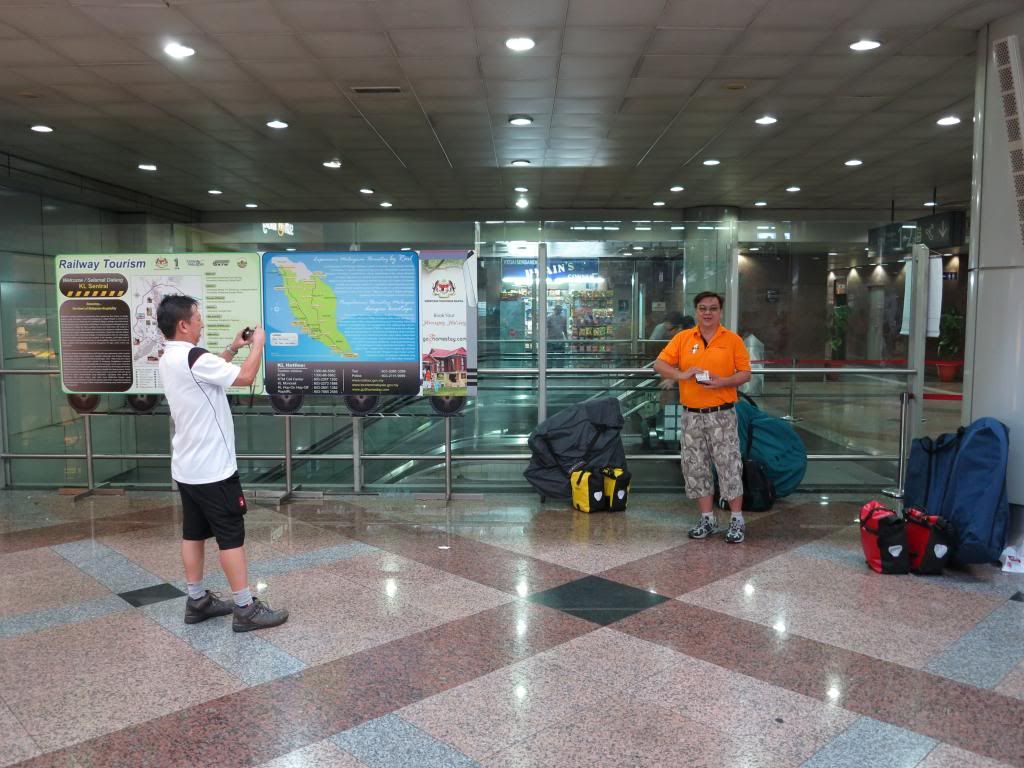 Photo ops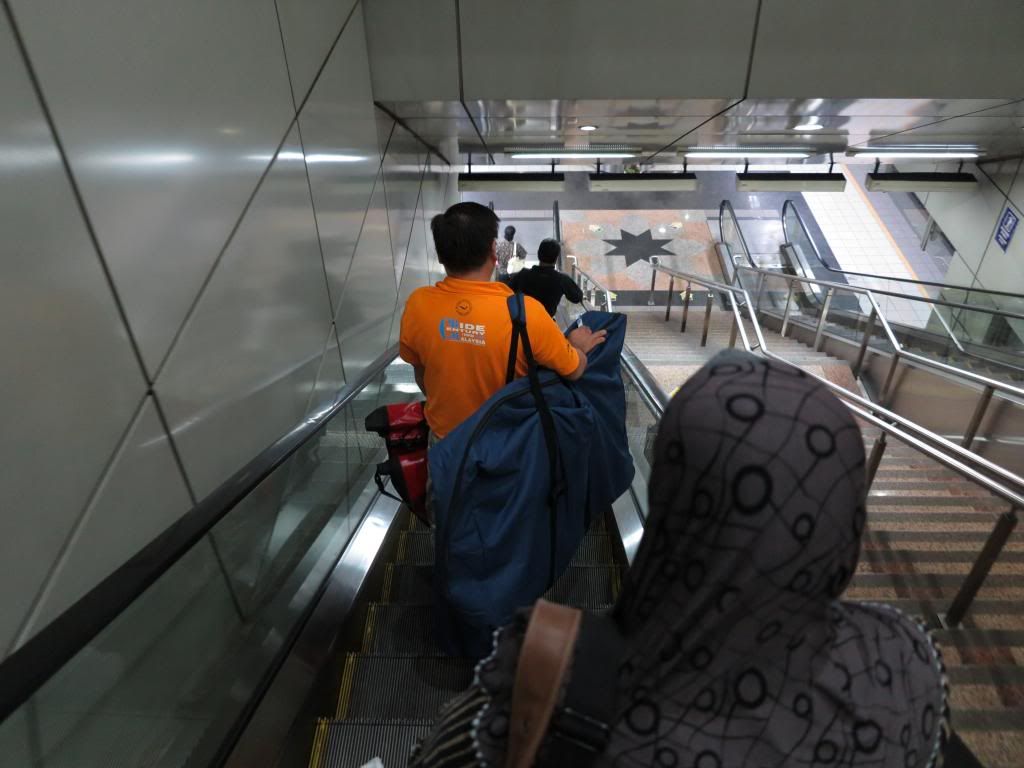 Boarding the train..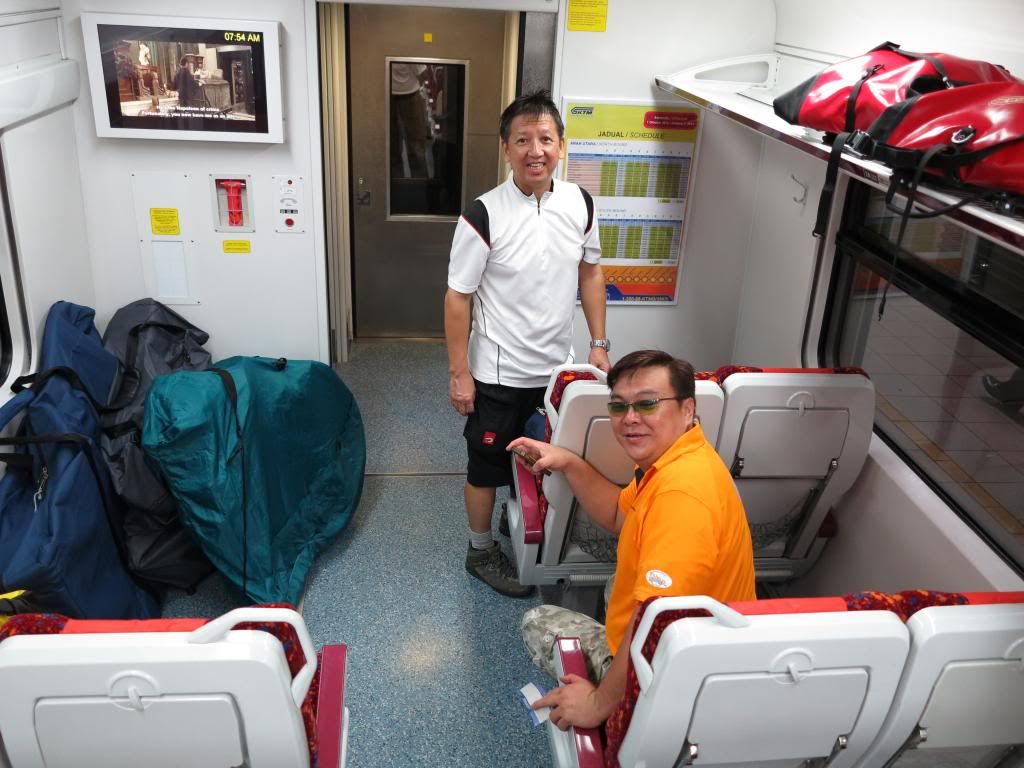 Getting comfy..
Roger, my riding buddy with an improvised self-portrait gadget...