Actual unit as pictured.
Note the original plastic protective cover is untouched.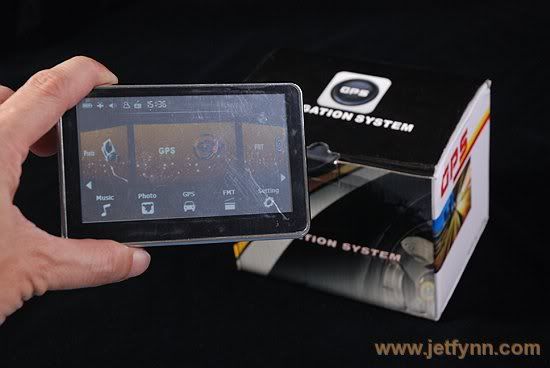 Screen: 4.3 inch
Built in 2 GB Memory (Optional extra memory can be added - micro sd up to 8GB)
Ram : 128MB
Processor: 533 Mhz Sirf Atlas
Software: Third party softwares.
Preloaded with Malaysia & Singapore map from Malfreemaps and others.
Other features:
Can be used to view photos, watch movie, play games, MP3 as well.
What's in the package:
1x GPS Navigator
1 x Car Holder Unit
1 x AC Adapter
1 x Car Charger
1 x User Manual
Asking price:
RM295.00 FIRM.
(Bought it at a very much higher price)
Drop by and test kaw-kaw first. Selling this spare unit because I am using another unit and using handphone with built in GPS as the back-up right now. This unit is kept in the cabinet not being used. Better let someone who can utilise it better have it.
Another piece of gear for the photographer, especially wedding photographers who gets jobs at places which is unfamiliar to the photographer.
The question sometimes arises, "how to get there?" . With a GPS unit, the place can be located with minimal fuss.
Any questions please call me at digi-5230161. This unit is in Ipoh. (My office lar....)