Canon Marketing Malaysia service is ready to perform Canon log upgrade for EOS 5D MK 4.  With cost of RM430 exclude GST.
 Canon Log( C Log) is setting used on video mode with enhanced color grading options.  As short, below points of improvement.
Better details in shadow, less clipping in highlights
Wider dynamic range up to 12 stops,  perfect for video recording in difficult lighting conditions
After upgrade, Canon log settings will added in video menu as below.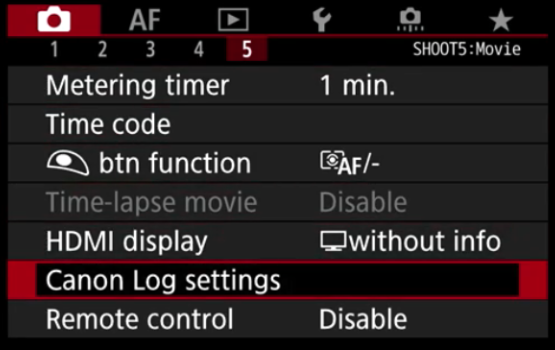 For more information on the log upgrade features, please refer to below link.
https://www.usa.canon.com/ internet/portal/us/home/ explore/see-legendary/canon- log
Contact Canon Malaysia at:
Canon Marketing (Malaysia) Sdn. Bhd.
Consumer Imaging & Information Division
Canon Marketing (Malaysia) Sdn Bhd
No. 6-2-01, Canon Tower, UOA Business Park (Tower 6),
Jalan Pengaturcara U1/51A, Seksyen U1,
40150 Shah Alam, Selangor, Malaysia