The most successful GoPro series is definitely is HERO 3…where GoPro went public in Year 2014…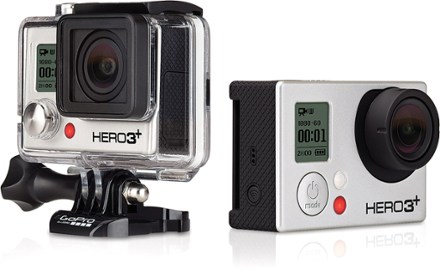 Just hours after GoPro's disappointing Q4 2017 report—in which the company outlined a cost-cutting plan and announced that it would no longer be making drones—CNBC is reporting that the action cam giant has "put itself up for sale."
The report cites "people familiar with the matter" who asked not to be named, but who told the network that GoPro hired J.P. Morgan Chase "some months ago" to find a buyer. The sources claim no buyer has come forward as of yet, but GoPro CEO Nick Woodman himself confirmed that the company would be open to a partnership or buyout.
Speaking to CNBC earlier today, Woodman said:
If there are opportunities for us to unite with a bigger parent company to scale GoPro even bigger, that is something that we would look at.
GoPro has suffered setback after setback since it went public in 2014, with lackluster action cam sales due at least in part to increased competition from smaller manufacturers, a disastrous launch (and recall) of the Karma drone, multiple rounds of layoffs, and its unceremonious exit from the drone market today. The stock price chart is… not pretty:
Interestingly enough, after taking a dive on the Q4 report, GoPro's stock actually recovered a bit on news that the company was seeking a sale.
Still, despite a market cap of a little over $1 billion, you can bet that any potential buyer will be eyeing a price well below that mark unless the company's plan to "[turn] the business around in 2018" starts to show some results.