At IFA, Sony revealed the RX0, a tiny (just 59 x 40 x 30mm) camera that Sony hopes will be start a new type of camera segment, something it is calling multi-view recording. The RX0 is small enough to mount almost anywhere, making it possible to capture a scene or event from multiple viewpoints. Think: mounting cameras on every musician's instrument at a live show, film people singing karaoke in private automobiles without shooting through a windshield, or capturing point-of-view footage of Hobbits from inside a floating barrel. The RX0 could do all of this without sacrificing image quality, thanks to its 1″ Image Sensor, ability to output uncompressed 4K video, waterproof and shockproof build, and ability to record and sync timecode metadata wirelessly between multiple cameras.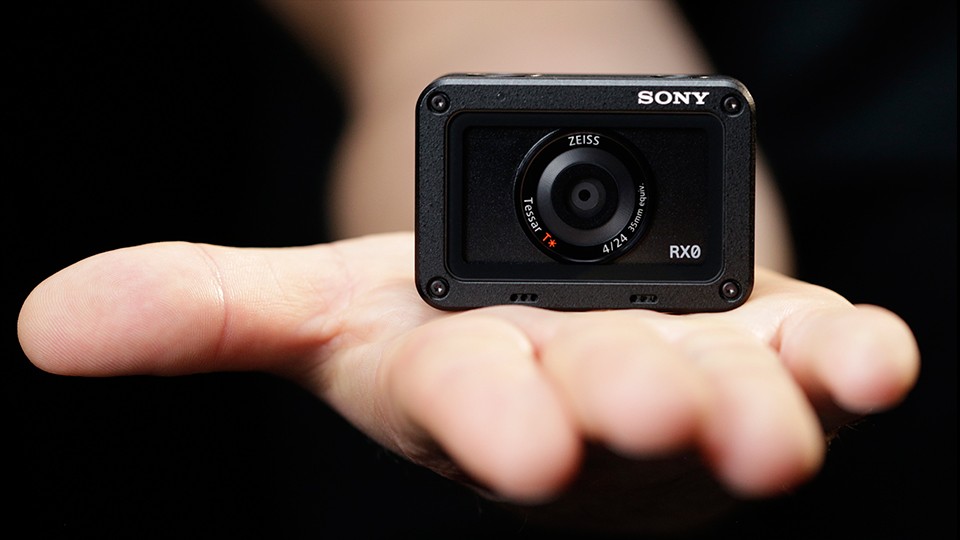 It is tempting to compare the RX0 to action cameras based on its diminutive size and waterproof bonafides, but there are a few notable differences that make this camera distinct. First, the RX0 has a much larger 1″ sensor, more than four times as large as the 1/2.3″ sensors typically found in action cameras. Another difference is that the RX0 has a 24mm equivalent lens. While 24mm is relatively wide, it might as well be telephoto when compared to the 12mm equivalent lenses you see on most action cameras. This camera is for something different.
Before the RX0, if there was a shot you wanted that required the camera to be tiny and light, the only option available was action cameras. In fact, in the past few years an entire cottage industry has sprung up to try and make consumer action cameras work in a professional workflow, from camera modifications that replaced the soft, distorted lenses with higher-end optics to custom timecode generators that attach to the back of cameras. Even with those modifications, the resulting video quality was still hampered by the small image sensors, rolling-shutter artifacts, and low-bitrate recording to which consumer cameras are typically limited.
The lens of the RX0 is a ZEISS Tessar 24mm equivalent f/4.0 lens. Low-light fanatics hoping the four-times-larger image sensor would lead to four-times better low light might be disappointed by this. But the f/4 lens was a necessary compromise to get it into a package this small. However, there are plenty of other advantages to a larger sensor. With the RX0, you should see significantly better dynamic range, less noise at low ISOs, and increased overall clarity when compared to cameras that have a wider aperture on a smaller sensor. Also, thanks to the stacked CMOS sensor with DRAM on the chip, the rolling shutter on the RX0 will be greatly reduced.
One side effect of combining a larger image sensor and a narrower field of view is that the RX0 needs some sort of focus system. The RX0 has Auto Focus and Manual focus modes, with a minimum focusing distance of 20″, and the infinity focus point is at 39″.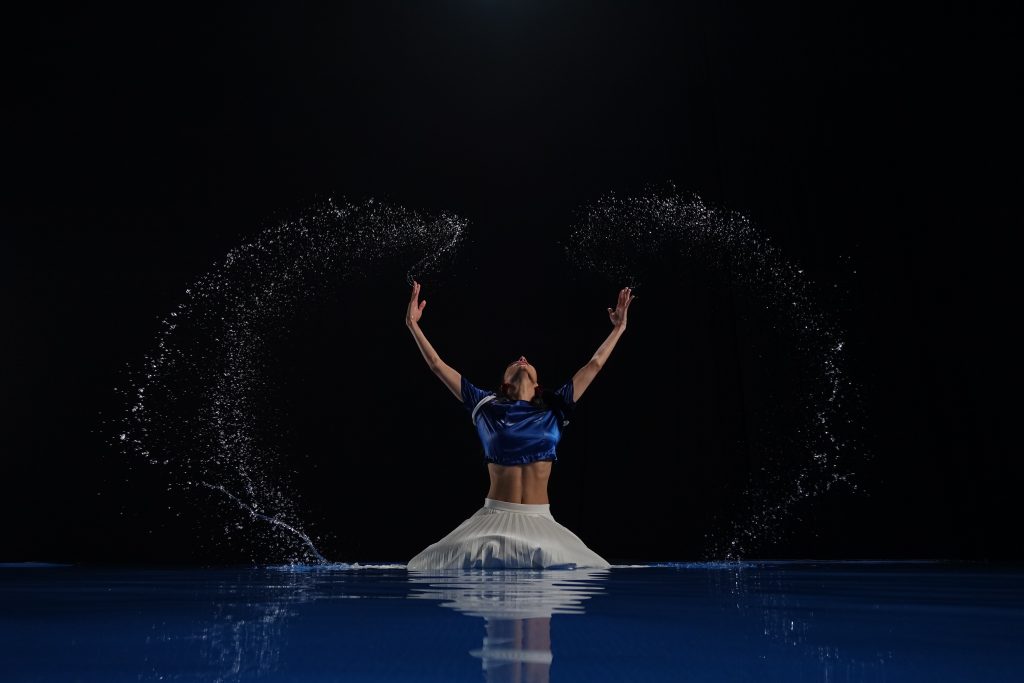 The RX0 can record video internally in up to 1080p at 24, 25, 30, 50, and 60 fps, as well as 720p at 100 and 120 fps, all at 50 Mb/s in the XAVC codec. Advanced picture profile modes like S-Log are also available. For even higher-quality video, the RX0 outputs uncompressed UHD 4K video via HDMI for external recorders. The lack of internal 4K recording is a bummer, but even larger cameras with a 1″ sensor like the RX100 IV tend to overheat when recording in 4K, so it's not really a surprise.
The camera can be controlled directly via on-camera buttons, or remotely via the Sony Play Memories app from an Android or iOS smartphone. Up to five cameras can be connected to one phone at once with no additional hardware, and more than five can be connected if there is a wireless router available. Via the app, you can control recording, as well as timecode, which should allow for the cameras to be edited easily in post. A wired solution through Ethernet hub to connect and control even more cameras will be available soon, expanding the multi-view capability further.
The RX0 is not designed to capture vacation surfing videos—its narrower, less distorted field of view will make it harder to see your feet while you surf, and extra features like timecode and the ability to focus on something other than infinity are probably over most people's heads. What the RX0 allows is for professional videographers to mount cameras in places they have never been able to before and still get high-quality, timecode-synced video that can be integrated easily into a normal production workflow.