Chinese lens and flash maker Yongnuo, known for their cheap lighting gear and lens knockoffs, has released a pair of new flash units based on existing models. The high-end YN968N is a new Nikon version of the company's YN968EX-RT for Canon, and the mid-range TN568EX lll is an upgrade of the mark ll version.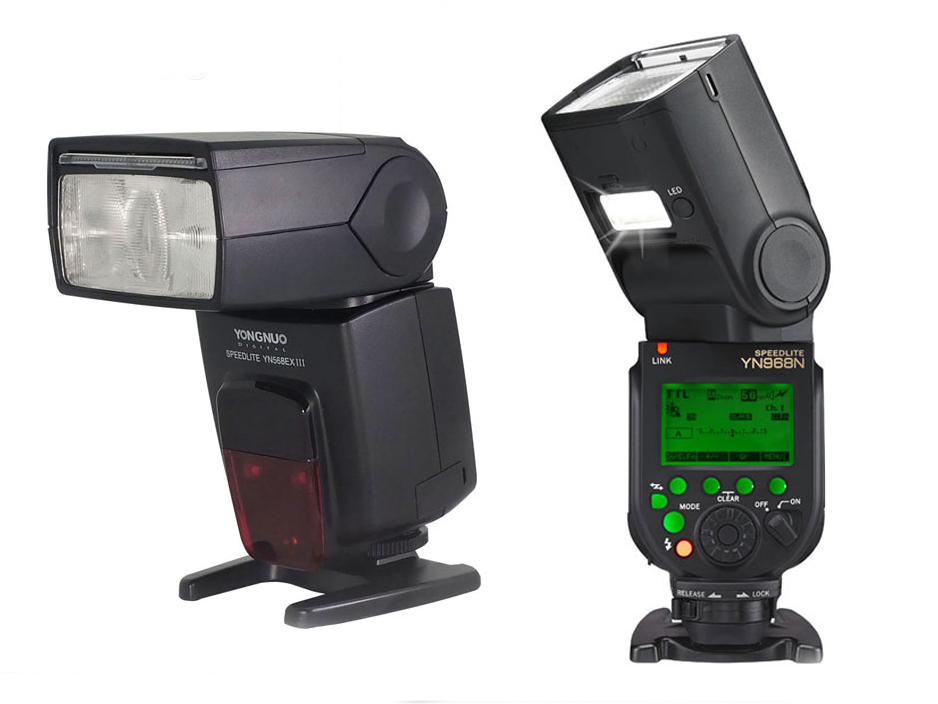 The new Nikon-mount gun offers a guide number of 60m/197ft at ISO 100 and with the zoom set to 105mm. It features optical communication with Nikon's and Canon's own flash system as a slave, as well as radio connections with Yongnuo's own 2.4GHz flash units. In radio mode it can support up to 16 channels and five groups depending on the flash units it is working with, and a built-in LED lamp in the lower side of the head serves as a modeling lamp or video light that accepts color correction filters to balance with ambient light sources.
The YN568EX lll features optical-only communication, and can also work in groups with both Canon and Nikon units. It can operate as a master in a Canon or Yongnuo set-up, and in this version recycling time from a full power burst is reduced from three to two seconds.
Both the new guns have USB ports so they can accept firmware updates as they become available.
The YN968N is on sale for $120, but the release date and price of the YN568EX lll have yet to be announced. For more information visit the Yongnuo website.