As drone is getting more and more popular with easy access and available anywhere, photographers or drone pilots must be more responsible in operating drones and not putting others in danger.
Still remember in March 2015, an instagram user name yengnasir posted up some of his "proud" photos of aeroplanes at KLIA Malaysia?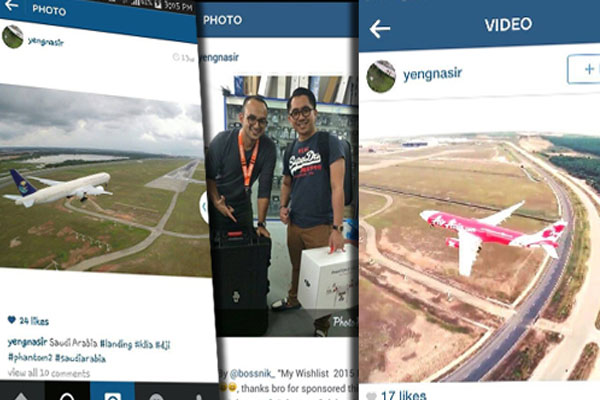 Late last month, Prescott, Arizona officials announced that a drone being operated in a no-fly zone had forced firefighters to ground 8 aircraft that were being used to combat the Goodwin Fire, hampering efforts to manage the wildfire while putting pilots and ground crew at risk. An investigation into the matter was triggered, and now officials say an arrest has been made.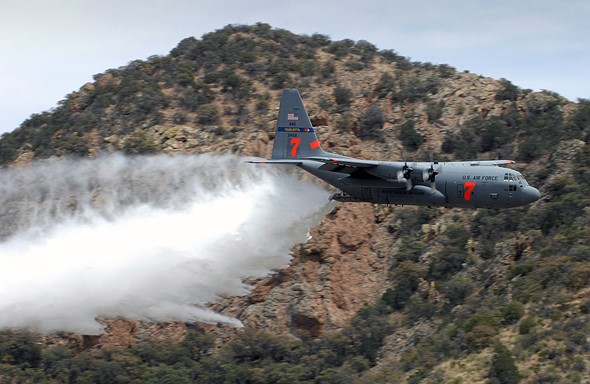 According to local news publication AZ Central, the Yavapai County Sheriff's Office arrested 54-year-old Gene Alan Carpenter of Prescott Valley. Carpenter is charged with unlawful unmanned aircraft operation and endangerment, the latter of which is due to allegedly putting both air and fire crews, as well as 14 aircraft, at risk.
The arrest was based on, among other things, aerial photos of the Goodwin Fire that Carpenter had published on his website.
A drone was seized from Carpenter's vehicle at the time of arrest, according to Yavapai County Sheriff's Office spokesperson Dwight D'Evelyn, speaking to AZ Central. According to D'Evelyn, in addition to violating state law, Carpenter may face federal charges if it is determined that he violated federal legislation restricting drone usage during temporary flight restrictions.
Despite the risks and the arrest, a second drone operator has grounded firefighting efforts in the same region by operating a drone within the no-fly zone.