A picture worths a thousand words. Camera and Imaging Products Association (CIPA) has published the sales figure of digital camera sales worldwide.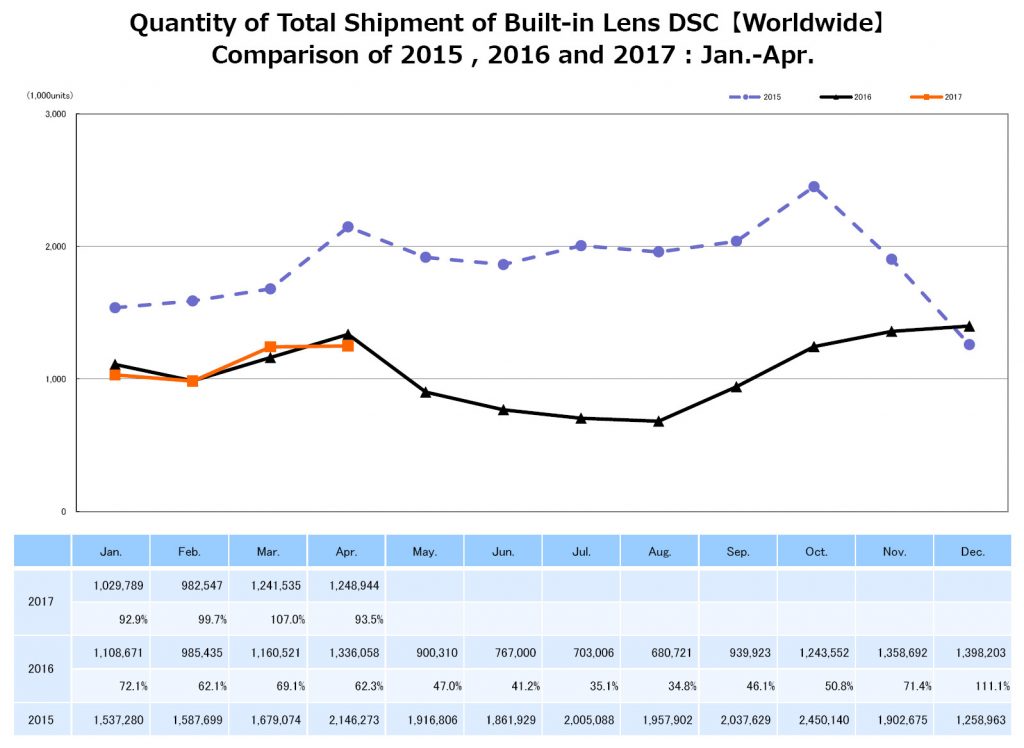 Camera sales has been dropping from years to years since 2011/2012,  by a huge margin. No thanks to the popularity of mobile phone. However, recent sales data published by CIPA shows some good news, that the sales of digital camera in Year 2017 seems to be steadying as compare to Year 2016.
Are we already looking at the bottom of camera sales figure now? Let's hope so that sales will bounce and climb in the coming months or years.
Visit the statistic page at: