Fujifilm Malaysia is offering CASH Back Offer to the selected lenses in their line up!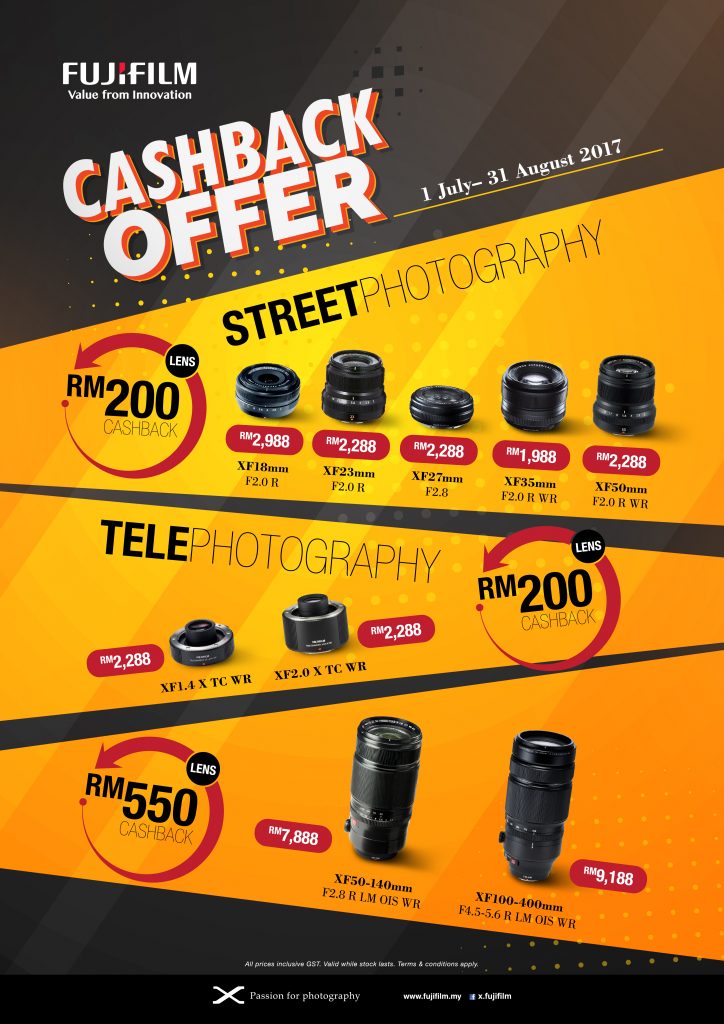 Terms & Conditions
Customers are allow to purchase more than ONE (1) model of lens per invoice but limited to only ONE (1) piece per lens model.
FUJIFILM (Malaysia) Sdn Bhd reserved the right to amend Terms & Conditions this campaign without prior notice. Any decision made by the management of FUJIFILM (Malaysia) Sdn Bhd shall be final and no correspondence will be entertained.
Questions?
If you have any questions regarding this promotion, you may contact us at:
FUJIFILM Malaysia
Tel : +603 – 7966 0799
Email : fmal.digital@fujifilm.com