Shriro Malaysia have been appointed as the Exclusive distributor for Elinchrom products in Malaysia, effective 1st August 2017.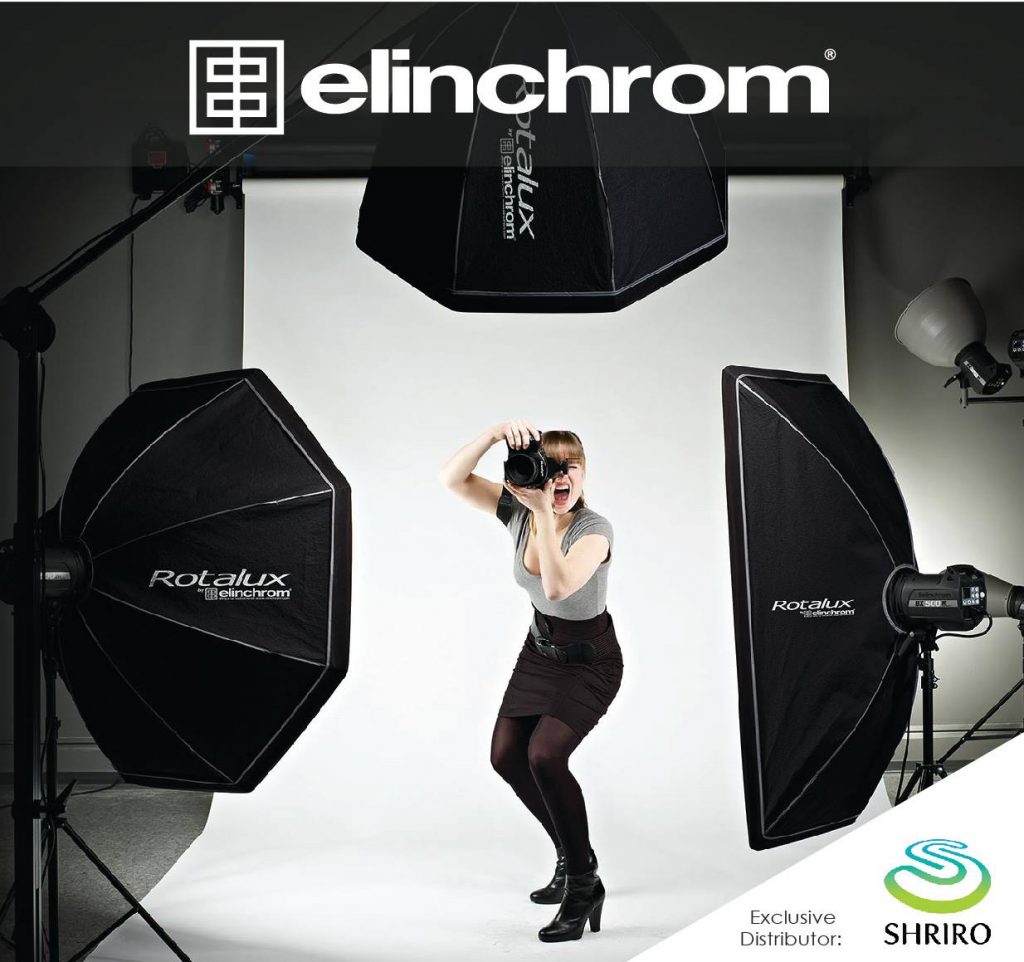 For servicing and spare part related, please refer to Shriro Malaysia.
Email:
imaging@shriro.com.my
Contact No:
603-7874 9842
Service Centre Address:
Shriro Malaysia at Lot 22&24, Jalan 225, Section 51A, 46100, Petaling Jaya, Selangor Malaysia.
(Open from Monday to Friday, 8.30am – 5.30pm), except Public Holiday.

Elinchrom Service – Terms & Conditions
RM50 inspection fee will be imposed. Upon confirmation of repair, the inspection fee will be waived

Labour Fee

– Labour Fee is vary from different category of lights and accessories

Compact Series – RM150
Battery Pack Series – RM200
Power Pack Series – RM250
Other Accessories – RM150 & above

If Within warranty period – Customer to bear the freight charges to Shriro Malaysia
If

NOT

Within warranty period – Customer to bear all freight charges during repair

2 Years manufacturing warranty*
Manufacturing warranty covers the cost of parts & labour*

The warranty does not cover the damage resulting from:

Abuse, accident, misuse, improper storage, exposure to liquid, moisture, and dampness.
External causes such as collision, fire, flooding, sand, dirt, windstorm and lighting.
Exposure to extreme weather conditions such as acts of god, theft, blown fuse or improper use of electrical source
Improper testing, operation, maintenance, installation or any alteration or modification of the products
Cosmetic damages including but not limited to dents or scratches in decorative, structural, or non-operative parts resulting from normal customer use
Serial number or warranty seal on the equipment has been altered, defaced or removed.

Customer need to present the original sales invoice during warranty claim. Failed to do so, Shriro Malaysia has the right to treat this as non-warranty products
All changed parts are non-returnable
All parts changed by Shriro Malaysia, shall be covered by a

3 MONTHS

warranty period from the date when the repair is completed.
Customer shall collect their products within 5 days after receiving email or call from Shriro Malaysia